General Shipping Terms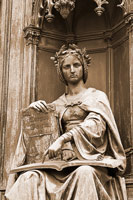 K&K Global LLC is licensed and bonded NVOCC and OTI Company. United States Federal Law requires all NVOCC (Non Vessel Ocean Common Carrier) and OTI (Ocean Transportation Intermediary) to be licensed and bonded.

Any listed information is subject to change without notice. All links and texts provided should be considered exemplary in the air and ocean freight transportation. It is recommended that shipper does not accept any verbal agreements, shipping pricing, quotes or commitments to avoid any omission, errors and miss understandings. In case of errors we will try to resolve as soon as possible. Detail service description and terms for air ocean transportation is located on the backside of ocean bill of lading issued for the shipment. Ocean bill of Lading is official contract between the ocean shipping company and shipper.
Email Correspondence
In shipping industry email is considered mandatory way of communication. Customer is completely responsible to provided detailed shipping information via EMAIL for the freight: commodity type, pick up address, date and time of pick up, consignee and shipper contacts etc. Ocean Shipping procedures for new customers are as follow: obtain a price quote, make a booking and provide the date and time of the pick-up, complete shipping documents on time, provide detailed information for the cargo, shipper and the consignee. It is strongly recommended that all this information to be submitted by email.
Shipping Documents
Shipper is completely responsible for any cargo misrepresentation, omission or insufficient shipping information. We are not responsible for any wrongly submitted information. Shipper is responsible to provide all the necessary import / export supporting documentation at origin and destination for the ocean freight transportation. Failure to provide correct transportation information may result in cargo detention, demurrages, penalties and higher shipping cost. To avoid all these shipping headaches we provide on-line filing of all the shipping required documents.
Additional Transportation Cost
Sea freight service often involves multiple transportation agents (trucking, rail and ocean) and freight rates could differ from the initial quote. Invoice amount could be affected from cargo discrepancies, improper documentation, differences in initially quoted dimensions, trucking detention, equipment detention – demurrage, general rate increase GRI from the shipping line, fuel increase etc. To avoid all this shipping headaches and additional transportation charges we always advise our customers on the proper shipping procedures, recommend email correspondence and proper documentation submit ion. We always honor the quoted rate if customers follow closely our recommendations and shipping instructions.
Detention Charge
It is standard procedure in USA with almost all the trucking transportation provide 2 hours free loading time and each additional hour comes at extra cost in the ocean container shipments. It is recommended to carefully plan and schedule loading time and provide correct pick – up address to avoid any additional expenses. All additional charges will be referred to the customer and will be added on the top of the quoted ocean freight rate. Residential loading is available but always subject to accessibility for the truck and the driver.
Dimensional Weight
LCL, Break bulk or Ro – Ro shipments will be check from the ocean carrier and if any differences will be invoiced to the customer. In ocean transportation is common procedure cargo freight to be calculated on actual or dimensional weight, whichever is greater.
LTL Shipments and Freight Class
Less Than a Truck Load – LTL shipments are all the shipments transported inland in USA. Every LTL shipment must correspond with the correct Freight Class when shipped in USA. Freight Class is determined by the National Motor Freight Association NMFTA. Shipper is responsible for proper freight class commodity classification. If freight class is incorrect it may affect the shipping price and schedule.
Transit Time in Ocean Freight
Transit time is the estimated time provided from shipping line for the carriage. Shipping line cannot guarantee on time freight delivery even though shipping schedules are normally followed by the carrier. Booking confirmation always states ETD – estimate time of departure and ATA estimate time of arrival.
Ocean Freight Charges at Destination
International ocean freight shipments are subject to charges at destination. Most of the destination charges are not included in the ocean freight rate. The only charge which can be included upon customer request is THC (terminal handling charge) = DHC (Destination handling charge) = CSC (container service charge). Different countries and ports apply their own surcharges and fees. It is recommended to check all port surcharges at destination in advance.
Payment Terms
Payment for the ocean freight transportation is required 5 business days after the invoice has been issued. We may consider different payment options if agreed in writing. Cargo will be release 5 business days after payment is cleared in our bank account. If payment is not process on time we may apply late payment fees. However if freight payment and all port charges are not received in 7 calendar days after cargo arrival at destination, the cargo will be declared as abandon and can be destroyed or sold in auction to cover any demurrage, detention expenses.
Risky Shipment
We keep the right to cancel and refuse transportation of risky ocean freight shipments at any time. Risky shipments can be considered low cost ocean freight shipments such as waste, scrap and shipments with incorrect cargo information, shipping documentation, suspicious shipper, consignee discrepancies in weight and dimensions.