Container Sales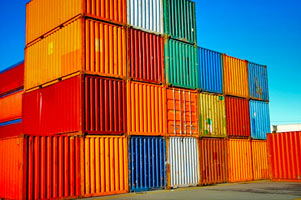 We offer for our customer ocean freight containers for their cargo. In certain instances ocean container purchase could be a really convenient for sea freight shipment.
Here you can look at the available container sizes.
Shipper Owned Containers – SOC. Container Sale
When you ship sea container internationally once the vessel reach the nominated port of arrival, the cargo has to be unloaded from the ship into the container yard ( CY ), transported to its final destination by truck / rail or both , further unloaded and the empty container must be returned back to port depot within a certain time period. If the time limit is exceeded detention charges will apply. When the place of delivery is far away from the port of arrival we often advise our customer to consider shipping their cargo in a shipper's own containers.
We can supply our customer with full range of ocean freight shipper's owned containers - 20' DV 40' DV STD, 40 HC, Reefers, ISO Tank Containers. When the final destination is a remote place it is always more cost effective and expedient to transport the cargo in shipper own container overall. Due to raising demurrage, detention and per diem cost from the shipping lines shipper owned container are really convenient and cost effective solution which you may consider. You can do whatever you want: use it as a storage container, rent it or sale the box. It is your own sea container.
We provide full range of service - supply the containers, arranges surveying, repairing, insuring the cargo, painting and transporting the containers to the port of export or desired international destination. We will inspect and survey the container you are buying, make sure you are purchasing not only storage container but also a Cargo Worthy, Export Good ocean container. Assign the ocean freight container with unique shipping number and register SOC with the shipping line.
We can offer new-built containers for sale and have it shipped anywhere in the world. The container is completely your property and you are not obliged to return it. New ocean containers can be shipped to desired major ports and inland locations worldwide.
When shipping shipper owned container you should always consider container unloading the chassis at destination. You should arrange crane or load lifter for that. Also Customs are especially demanding and strict with the shipper's own containers, do not overload the container and properly submit the customs declaration.
If you are considering container purchase please feel the form for friendly quote.