Household Goods Shipping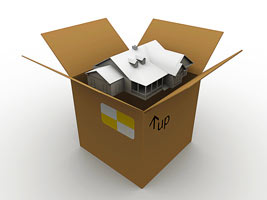 We can offer a complete door to door, personal belonging shipping service for your overseas movement at extra cost. Our International Transportation Company will pack, load and secure all your household goods in ocean freight container and safely shipping them to the desired international destination abroad.

However we let the customer decide if he wants to load brace and secure the cargo himself. Then our Freight Forwarding Company will pick up an empty container at container yard and deliver ocean container to the place of loading. The customer can chose one of 3 methods of loading:

Things we advise you to consider before you ship you household goods with ocean freight container.
Proper documentation is required in order to prepare all documents for the customs.
Detailed shipper's information: name, address, phone number, social security number / passport number or Tax Id number.
Detailed consignee's information, full name, address, telephone number, fax number, social security number / passport number or TAX ID number.
Packing List (Inventory List) of the Household Goods. When shipping personal belongings with ocean freight container we require packing list. The list has to state the number of boxes, goods description and value. At the end of the packing list should be shown total number of boxes, pallets, bundles, etc and value of the goods you are shipping overseas. For example 26 boxes for the value of $ 5100.
When shipping overseas a self propelled vehicle, car, motorcycle, ATV, etc. Original Title (Certificate of Origin) is REQUIRED. If there is a lien on the vehicle, a notarized letter from the lien holder authorizing the shipper to export the vehicle along with a notarized copy of the vehicle title must be presented. Your vehicle gear must be placed on park. Vehicle must be fastened and secured with tie down straps inside the ocean freight container. Drain the fuel out, to just about empty light is ON. Disconnect the battery cables and tie them down to avoid risk of spark.
Without the documentation above. Household goods shipment will be held at origin. US customs fines will apply and will be forwarded to shipper's / consignee's account.