Marine Cargo Insurance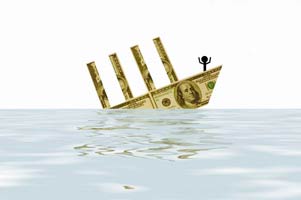 K&K Global offers full package of affordable marine cargo insurance coverage for your cargo transportation by truck, rail, ocean and air. We advise our customer to protect their business and cargo shipments by purchasing cargo shipping marine insurance. Our customer team will provide you with instant quote and the best cargo insurance rates for your shipment.

We provide quick and easy multi-modal marine cargo insurance. We can insure your freight for a partial (ocean, rail and truck) or the whole transportation. Just provide us with cargo type (cars, boats, household goods and commercial freight), value and destination and you will get your marine cargo insurance quote momentarily.
Single Shipment and Open Cover Insurance
Single Voyage Policy is the most common marine cargo insurance coverage. It provides protection for a particular voyage and freight from the time of cargo departures until it reaches the final destination. This policy is especially suitable for single ocean container insurance coverage.
Open Cover insures multiple shipments or shipping projects on a larger scale. Coverage is provided for specific time period and commodity, within terms and conditions in the marine cargo insurance agreement. Marine insurance terms are agreed in advance for specific voyages, cargo value, commodity packing and rates. Open cover marine cargo insurance agreement is really convenient for businesses with frequent shipments; the cargo is automatically covered as long it follows the terms of the agreements.
Marine Cargo Insurance Coverages
All Risk Insurance Coverage - include any door to door, partial or total cargo loss while in transit. This policy covers against theft, pilferage and damage from physical and external cause. All Risk provides the broadest coverage available on the transportation market and is subject to relatively small deductible with very little exclusion such as improper packaging, misconduct by the insurer, nuclear events. Deductible of sea freight marine cargo insurance varies based on cargo value, packing, commodity group and category, etc.
Total Loss Insurance covers entire shipment against total loss, usually used for low value ocean shipments, not compensating against partial loss or theft. Total loss marine cargo insurance protect for specific transport related operations like collision, fire, nature's related disaster, vessel stranding or sinking etc. Total loss ocean coverage, insures all goods new, used, refurbished and do not require special packaging or loading. Usually no deductible is required.
Standard Marine Cargo Insurance also known as Basic Risk Coverage insures freight damage or loss to portion of the cargo while in transportation. This marine freight container insurance provides protection for total or partial loss depending on customer requirements and is available for all goods and terms.
| INSURANCE CLAIM | TOTAL LOSS | STANDARD | ALL RISK |
| --- | --- | --- | --- |
| Collision | yes | yes | yes |
| Fire | yes | yes | yes |
| Sinking | yes | yes | yes |
| Explosion | yes | yes | yes |
| Hurricanes, Cyclones | yes | yes | yes |
| Bursting | yes | yes | yes |
| Jettison | yes | yes | yes |
| Stranding | yes | yes | yes |
| Water Damage | N/A | on request | yes |
| Breakage or Leakage | N/A | on request | yes |
| Ship's Sweat | N/A | on request | yes |
| Condensation | N/A | on request | yes |
| Improper Stowage | N/A | on request | yes |
| Theft or Physical loss | N/A | on request | yes |
| Non-delivery | N/A | on request | yes |
*Please note that this is insurance coverage guide only, for actual coverage details, please refer to your insurance policy.