Custom Codes Harmonized System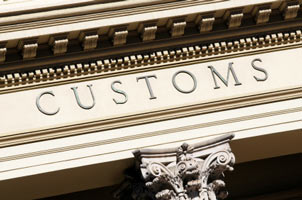 International community has adopted standardized import export system for customs classification of merchandise to properly identify products for duties and taxes. This system is known as Harmonized System of Goods. When cargo is exported every commodity has its own unique customs code "HS number". Every product imported or exported product has assigned number. International community adopts an agreement to standardize and adopt mutual way of goods classification. Classification is the process of placing merchandise in one category and defines how much duty will be collected.
HS Tariff Classification - Schedule B Export Codes
In the US, such numbers are standardized under Schedule B and HS Tariff Classification numbers. HS (Harmonized System) Number correspond 6 to 10 digit long. First 6 digits are standardized worldwide, while the last describes products in certain categories in different countries. Exporters need the proper HS Number to complete the Shipper Export Declaration and to look up tariff rates. To ensure proper custom duty on import or export goods identification it is recommended product classification to eight digit level.
Importers and Exporters can obtain legal help for properly classifying or verifying their goods on the following numbers listed below:
Durable goods tel: 301-763-3259 ( machinery, drilling equipment, electronics, metals, etc)
Non-durable goods tel: 301-763-3484 (food, animal, wood, paper, mineral, chemical and textile goods etc)
Licensing Questions - Bureau of Industry and Security
Washington, DC (202) 482-4811
Western Regional (714) 660-0144
To obtain more information you can visit
USA Import/Export HS Customs Codes click here
You may find additional useful information US import / export contacting these agencies:
TARIC - European Import/Export HS Customs Codes (Germany, France, Spain, Poland, Italy Import/Export HS Codes)click here
Russian Federation Import / Export HS Customs Codes click here